Peer Assessment: Do your pupils know what it is?
We all regularly talk to our pupils about Peer Assessment – but do they actually understand what we mean, and what Peer Assessment actually is? Ever the sceptic I asked a few pupils and was met with some puzzled faces… Luckily Comic Life saved the day.
Anyway this poster has been very popular with my followers on twitter so hopefully it can help your pupils to understand Peer Assessment too: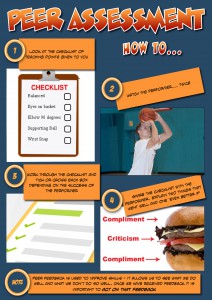 I love to receive feedback so please, let me know what you think in the comments.
Share this resource/article: